We will spotlight our singers & groups CD's on a random basis.
If you have a new CD that you would like us to promote, please E-Mail Peggy

Jackie Malone NEW CD!


Click images above to enlarge.
For more info, click here: http://robertandjackiemalone.com (go to "MUSIC" page)

---

THE RYKERT TRIO
Click image above to enlarge. To hear samples and order, go here: https://www.therykerttrio.com/music
---
NEW SOUTHERN CALIFORNIA QUARTET!
"GATEWAY"

---
THE SHAW FAMILY!

You'll love this family! Ten kids, very talented, most all play multiple instruments.

To order, go here:
http://www.shawfamilymusic.com/store


"I was blown away by the performance of the Shaw family band at People's Church on March 17, 2017. I was moved to tears when those sweet children walked into the crowd and begin to minister to us older folks. What a blessing. God has blessed you all with your talents and you are going to be used greatly by him. The Chordsmen appreciates you so much. Sincerely Wilbur Daniels and the Chordsmen quartet. Will see you soon, Wilbur " 
---
---
Solid Gospel West is a weekly two hour radio show that broadcasts on Saturday mornings at 9:00 AM on KGED 1680 AM.  It is sponsored by Calvary Worship Center of Fresno.  It is hosted by Ken Hurley and his co-host Dan Hurt.  Ken and Dan have been involved with Southern Gospel Music for over 40 years.  They bring a fresh spin on today's progressive Southern Gospel Music sound.  Now you can listen to them from your computer, smartphone or smart tv. 

---
---
---

http://www.southerngospel.com
Southern Gospel Store, Southern Gospel Magazines, Southern Gospel News, Interviews, Cooking Shows/Recipes, Listen Live to southern Gospel 24/7

---

THE GOSPEL GREATS program is a fast-paced, entertaining, encouraging and uplifting two hours each week of music and music-related news and features, produced and hosted by America's best-known Southern Gospel radio personality, Paul Heil. A new, freshly-produced broadcast has aired every week for more than three decades! Free newsletter, and resources such as News & Weather, Article Archives, List of Stations playing great Southern Gospel Music, and more. Check it out here: http://www.thegospelgreats.com

---
Daystar TV Gospel Music Showcase
Hosted by Guy Penrod

Videos featuring Southern Gospel Greats - new video each week as well as past weekly videos.

---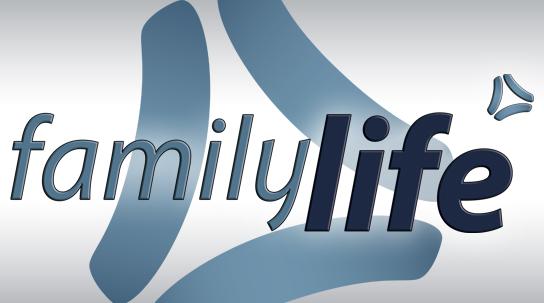 Quality Commercial-Free Southern Gospel Internet Station. Offers a wide selection of various Christian Music, Southern Gospel (called Gospel Road), Gentle Praise (instrumental Christian Music), Christian Videos, Christian Talk Shows, Christian Podcasts, Christian Blogs, even Christmas Music. Click through the links to find just what you want to hear at any time.
---
The Sneed Family bring you their popular television show, the Glory Bound Jubilee with music,
and interviews from the best in Southern Gospel Music.
http://vimeopro.com/user14906467/sneed-family-music

---

---


A Great Source for Southern Gospel News, Music, Videos and Gospel Music Television

---
Love Southern Gospel? Love Gardening? Chris Henry combines both in these great episodes with special appearances by Triumphant Qt, Tribute Qt, and Glenn Dustin of Legacy Five & many more. Watch these great video clips at "Southern Gospel Gardener"
---
You can listen to the program by The Herb Henry Family at: Saturdays at 11:30am (NOTE: NEW TIME), and replayed Saturdays at 11pm, and on Sundays from 2 to 4pm and Sundays at 10pm (PST) by tuning into KCBC 770AM or by logging on to www.770kcbc.com

---


Watch The Range Riders Church Services, Monday Madness Services and concerts on video here:
http://oldwestministrieslive.com
The Range Riders do church service @ 10am Sunday mornings. All are welcome to attend. For info on lovation, call 760-329-0189. You can watch live and archived Range Riders church services via internet at  http://oldwestministries.com Also Range Riders Monday Night Music program beginning at 7:30pm on Monday evenings (PDST, CA time) at The Range Riders Ranch, 73080 19th Ave., Desert Hot Springs at 7:30 pm, depending on the weather - so please call to verify: 760-329-0189. To view live and archived broadcasts, go to http://oldwestministrieslive.com
---
A website with over 1200 Southern Gospel Videos to view.
Some are old, some are newer, many are from live concerts and
the Gaither's Homecoming Programs.
Click here to watch: http://www.videoplaylist.org/crystalriver
---


SOUTHERN GOSPEL NEWS, CONCERT UPDATES AND MORE
GOSPEL MUSIC TODAY

---
---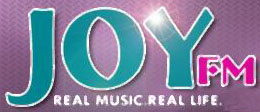 JOY FM SOUTHERN GOSPEL INTERNET RADIO
---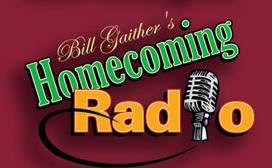 BILL GAITHER'S HOMECOMING INTERNET RADIO
---
header banner courtesy of Todd Phillips of Redemption